There are a number of Lockers available to undergraduate and postgraduate students.
Student Centre will send out an email to let you know when Locker allocation is ready for 2021 and lockers will be assigned on a first-come, first-served basis.
You will be asked to sign for a locker key, which you will need to keep hold of for the duration of the academic year, or until you choose to return it to the Student Centre. Lost or non-returned locker keys will incur a fee of $50.
Locker Locations
Ground Floor
Lockers 001 – 099: are in the corridor leading to Studios 1 and 2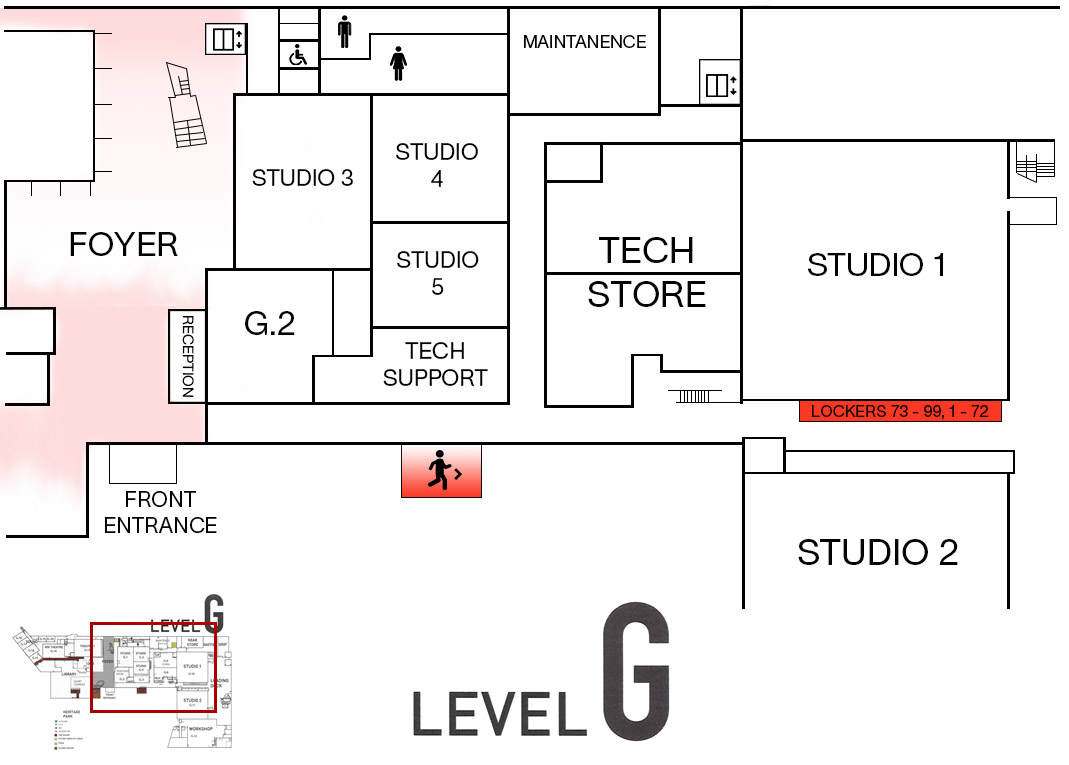 First Floor
Lockers 100 – 144: are located directly beneath the staircase leading from the Level 1 kitchen and edit suites up to level 2.
Lockers 145 – 234: are located in the editing corridor as you exit the goods lift – this corridor connects via stairs down to the Mezzanine Level.
Lockers 235 – 249: are located opposite Computer Lab 1.41
Lockers 250 – 297: are located in the Master's area and are only allocated to Masters students
Lockers 298 – 309: are located opposite teaching room 1.39